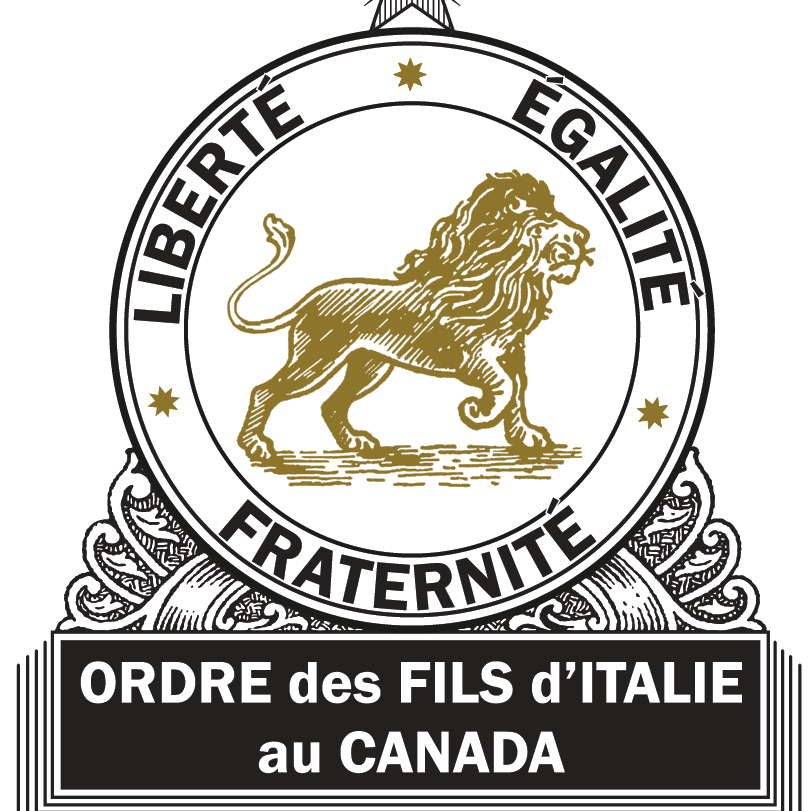 Order Sons of Italy Montreal
The Order of the Sons of Italy was founded March 19th, 1919 and is closely linked, through their members, with the Casa d'Italia, the Madonna Della Difesa church (Notre Dame de la Défense) and Jean Talon Market (originally Shamrock Market). All these institutions are located in the Piccola Italia (Little Italy) and the links amongst them are still alive.

The first immigrants arrived more than a hundred years ago and established themselves within that sector. The majority became members of the Order of the Sons of Italy.

The presence of Italians in the area became sufficiently important to justify the construction of the Madonna Della Difesa church: the official opening held August 1st, 1919 definitely placed the Italian community in the urban scenery. The sector became known as 'Piccola Italia' (Little Italy).

Since 1934, the Order of the Sons of Italy, have had their offices in the Casa d'Italia building, where they acted as a welcoming center. La Casa d'Italia became the meeting premises where the leaders of the era were busy supporting the members in finding work and also to help them integrate into the Montreal culture.

Many members of the Order of the Sons of Italy, residing in the area of the Madonna Della Difesa parish, invested the fruit of their labour in establishing specialized businesses, grocery stores and restaurants. Next door, the farmers displayed their products at the Jean Talon Market.

No doubt, Little Italy of yesteryear has changed quite a bit, today the different generations of immigrants have moved into other sectors of Montreal and the outskirts.

Little Italy has become a symbol of perseverance and solidarity, where the first builders of the area make it a habit to regularly return for friendly encounters, watch a soccer game in groups while sipping a cappuccino.

The Order of the Sons of Italy welcomes their members in their new offices located at the renovated Casa d'Italia.

Our association, created by our forefathers, has existed for the past 93 years. It is the oldest Italian organization in Canada within the Italian colony. It is with the participation of the younger generation that we will ensure the future of our organization and celebrate its one hundred years of existence in 2019.